Astral Village Hotel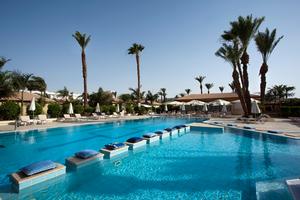 Number of Room: 182
Phone: +972-8-6366888 , Fax: +972-8-6388889

Astral Village Hotel Info
Astral Village Hotel invites you for a dream vacation in Eilat. The hotel is located in the heart of the upscale hotel district on Eilat's northern shore, just a few minutes from the water. Astral Village Hotel offers a rustic vacation surrounded by green spaces, luscious vegetation and serenity. In the evenings, the beautiful lighting in the garden emphasizes the atmosphere, the red-roofed rooms, the gardens and the plant life.
In the hotel guests can enjoy a range of activities for the entire family: A beautiful swimming pool, a pleasant lobby, a newly renovated and designed dining room that serves a delicious buffet breakfast and dinner. In season the hotel offers a range of activities and performances for children and adults.
Astral Village Hotel would be honored to host you and will provide the highest standards, perfectly combining a rustic vacation with all of the indulgences and entertainment options that Eilat has to offer.
Hotel Rooms:
All of the hotel's 182 rooms and suites are in ground level buildings, and a limited number of rooms have adjacent parking. All of the rooms are elegantly furnished and air-conditioned, featuring cable television, a refrigerator, radio, telephone and full bathroom.
Rooms for individuals with special needs are available and must be requested in advance. The hotel is entirely handicap accessible and offers a special lift for the pool.
Additional Facilities and Services:
Beautiful Dining Room
3 Pools (for adults, children and toddlers, heated in the winter)
Lobby Bar
Lecture Hall
Synagogue
Parking (limited number of spaces available)
Entertainment Troupe (in season)
Ironing Area
Luggage Storage
Location:
Astral Village Hotel is located on Eilat's northern shore, adjacent to the marina and lagoon.
Gallery