Lagoona Hotel Eilat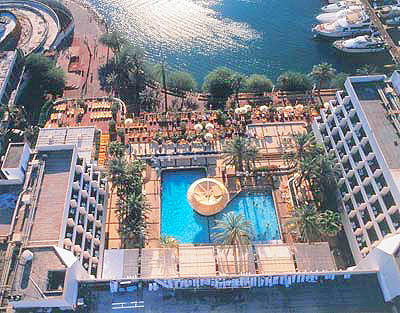 Number of Room: 256
Address: North Beach, Eilat, Israel
Phone: +972-8-6366666 , Fax: +972-8-6331783

Lagoona Hotel Eilat Info
The renovated Lagoona Hotel invites you to experience a vacation in Eilat full of adventures and indulgences. The hotel is situated in the prestigious hotel district on Eilat's northern shore, a short walk from the beach, boardwalk, restaurants and entertainment spots. Room rates at at Lagoona Hotel are all inclusive, so from the moment you arrive you won't have to worry about a thing. The hotel staff will host you and will make sure you enjoy every minute of your vacation. All of the hotel's rooms and suites have been renovated and are newly furnished and the hotel lobby was also renovated and designed to meet guests' needs. There is a beautifully designed new snack bar adjacent to the lovely pool, serving a range of food and drinks, while the dining room offers buffet meals. Everywhere you go, you'll see lush, exotic vegetation, beauty and a splendid atmosphere.
Hotel Rooms:
Lagoona Hotel has 256 rooms and luxury suites with views of the pool and the city of Eilat.
Standard Rooms: Spacious, beautifully furnished rooms that can accommodate a couple. These air-conditioned feature a full bathroom, double bed, sleeper couch, telephone, cable television, radio, safety deposit box, kettle and private balcony.
Family Rooms: Comfortable, spacious rooms that can accommodate a couple and up to three children. The rooms include an additional lounge area with sleeper couches that open into separate beds.
Additional Facilities and Services:
Pools (including a separate pool for toddlers)
Spacious Lobby
Renovated Rooms
Snack Bar (adjacent to the pool)
Cancellation Policy in July and August and during the holidays: Cancellations made 14 or more business days prior to scheduled check-in will be subject to a cancellation fee of NIS 100 per room. A cancellation made 7-14 business days prior to scheduled check-in results in a penalty of 25% of the entire reservation cost. A fee of 50% of the entire reservation cost will be charged if the cancellation is made less than seven days prior to scheduled check-in.
Location:
Lagoona Hotel is located in the hotel district along Eilat's northern shore, near the lagoon and adjacent to the King Solomon Hotel.
Gallery