Orchid Hotel Eilat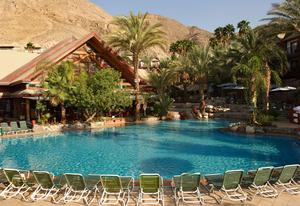 Number of Room: 180
Address: South Beach, Eilat 88108, Israel
Phone: +972-8-6360360 , Fax: +972-8-6375323

Orchid Hotel Eilat Info
On the Almog Beach, one of the most beautiful beaches on the Red Sea Gulf, between the sea and the stunning view of the desert mountains, is the Orchid Hotel. The Orchid Hotel is a magical, exotic holiday village that offers an unforgettable experience in Eilat! The hotel has a range of rooms and villas; their design was inspired by the Far East and each room exudes a pleasant, relaxed vibe for a vacation filled with pampering and relaxation. The guest rooms and villas at the Orchid Hotel feature a gorgeous view, complimented by the pastoral atmosphere of a holiday village and all of the entertainment options that Eilat has to offer.
Hotel Rooms and Villas:
Orchid Hotel is as an exotic holiday village on a mountain slope. All of the rooms and villas offer a stunning view of the Red Sea and Edom Mountains. The Siam wing has the majestic Villa Royal, which has hosted famous individuals including the princess of Thailand, King Hussein and other heads of state and respected individuals.
The Siam wing has 133 renovated rooms, with design inspired by the Far East.
Shangri-La wing: The 36 rooms in the wing are located on the mountain peak, and nine private, luxury villas stand opposite the ornamental pool. Each villa in the Shangri-La wing has a balcony with a large jacuzzi.
Villa Grande Shangri-La: A spacious upscale villa with a private pool surrounded by a luscious garden.
Each hotel room and villa has wireless internet access at no additional charge.
Additional Facilities and Services:
Swimming Pool (heated in the winter), children's pool and toddler pool
Outdoor Jacuzzi
Renovated Gym, with sophisticated equipment
Orchid Spa, offering a range of pampering treatments and massages
Free Bicycle Rental, available at the reception desk
Guests may borrow snorkeling gear (snorkel and mask)
Location:
Orchid Hotel is located on a mountain slope, opposite Almog Beach and the Underwater Sea Observatory