Golden Tulip Privilege Eilat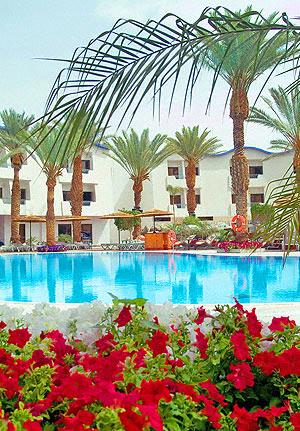 Number of Room: 247
Address: North Beach, Eilat, Israel
Phone: +972-8-6300666

Golden Tulip Privilege Eilat Info
Have you looked for a calm, relaxing vacation in Eilat? Golden Tulip Privilege Hotel is the place for you. The hotel is located on Eilat's northern shore, in the city's hotel district, walking distance from the beach and the Mul HaYam Mall. The Golden Tulip Privilege offers guests a peaceful experience for the body and soul, just a short walk from the city's tourist centers and entertainment venues. The hotel has a quiet, peaceful atmosphere, and does not have an entertainment troupe. Yoga, pilates, meditation and different workshops are available at no additional cost.
Among the hotel's facilities: Spacious lobby bar with 130 seats, 20 seats on the bar and flat screen televisions broadcasting various sporting events. In the lobby bar you'll be able to enjoy a range of dairy dishes and beverages. The lobby bar hosts low-key jazz performances each evening, as well as a pianist and singers. The dining room has 410 seats available, a stunning balcony that overlooks the pool and a range of offerings from the local and international kitchens, including meals prepared before your eyes. The hotel pool is spacious and is surrounded by beach chairs, lounge chairs and hammocks. Adjacent to the pool is a snack bar that serves a range of meat dishes and beverages.
The health club and spa offer a range of services for guests, including a well equipped gym, four treatment rooms, jacuzzi and a wet and dry sauna. Hotel guests can enjoy a number of workshops and health activities at no additional fee. All of the hotel activities and artist performances around the pool and in the lobby are appropriate for the hotel's atmosphere and the guests' relaxed vibe. The hotel runs a kids club that offers a range of activities for children and youths, including a relaxation room, creative room, gymboree, movie theater, computer game room, Sony Playstation and internet room.
Hotel Rooms:
The Golden Tulip Privilege has 247 rooms that can accommodate a couple and one child, including 82 rooms that overlook the hotel pool. The hotel also has two spacious junior suites that can accommodate a couple and two children and another suite that can accommodate a couple with three children. The hotel has eight rooms with handicap accessibility that include a spacious balcony. Rooms with adjoining doors can be reserved in advance, at an additional cost.
Additional Facilities and Services:
Internet Stations in the Hotel Lobby (at an added cost)
Parking (based on availability)
Kosher Certification from the Eilat Rabbinate
Location:
Golden Tulip Privilege is located in Eilat's hotel district, adjacent to the city's northern shore, a ten minute walk from the beach.